Learn The Very Best In Self-Defense With Our Teen & Adult Martial Arts Classes
There's no child's play in this course. Our Teen and Adult Martial Arts program gets right to the bare bones of self-defense. Students learn a mixed system of defense including Pressure Point Control Tactics, joint manipulation, grappling, and striking, while also helping you stay active and get in a great workout.
This program is perfect for teens 13 & up, including new students to college campuses and adults who want to train and carry out the functions of their daily work and family life.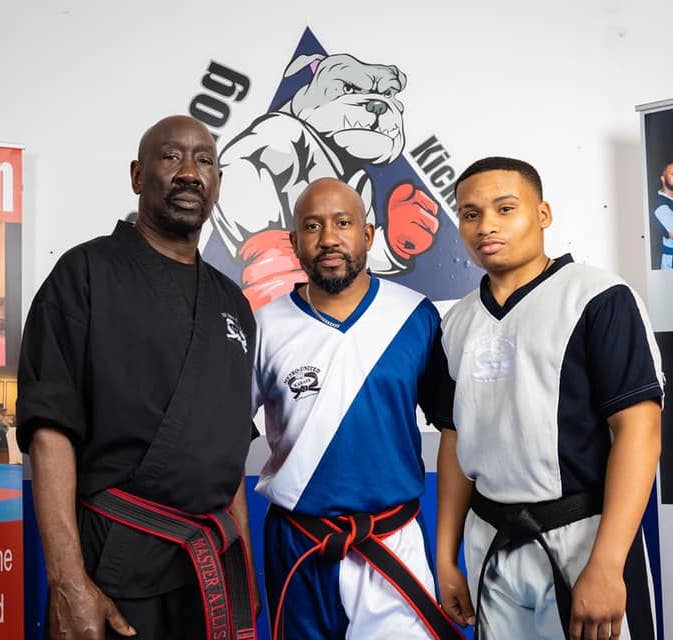 Customize Our Teen & Adult Martial Arts Program To Meet Your Needs
The best part about our Teen & Adult Martial Arts training at Metro United Karate is that you're free to choose which classes work best for your goals and your schedule. With multiple offerings scheduled regularly throughout the week, you can pick and choose what you want to learn.
Combine A Great Workout With Incredible Self-Defense
You'll absolutely love the workouts our Teen & Adult Martial Arts classes have to offer. Gone are the days where you have to run mindlessly on the treadmill just to stay in shape. At Metro United Karate, you can enjoy working out and see real results in the process.
Our Teen & Adult Martial Arts Classes offer you:
Effective Cardiovascular training
Incredible self-defense skills
Boosted strength and fitness
Unbelievable self-confidence
Start Your Teen & Adult Martial Arts Journey Today
Don't waste another minute trying to get fit and learn potentially life-saving self-defense skills somewhere else. Our Teen & Adult Martial Arts Classes at Metro United Karate in Livonia offer everything you need to be strong, healthy, and safe - regardless of your previous experience level.
To get started, all you have to do is fill out the short form on your screen. A member of our staff will reach out to answer all of your questions and get you all set up!
Learn More About Our Bulldog Karate Team