Get Well-Rounded Instruction With Metro United Kids Martial Arts
Give your child a head start today with Kids Martial Arts Classes at Metro United Karate. With three distinct programs aimed at developing important physical, social, and mental skills in our students, we're offering you the most comprehensive programming in Livonia.
From the development of the most basic motor skills to vital learning processes and character traits that will serve them for years to come, our Kid Martial Arts classes have something for everyone!
Take Advantage Of Age Specific Kids Martial Arts Classes
Before your child can run and jump, they must first learn to walk and balance. Before they can punch and block, they need to learn their left from their right. That's where we come in.
Our Kids Martial Arts program is designed to help your child learn the very basics of movement and coordination before gradually growing into our more advanced programs. The better they understand the basics, the better they will be with advanced techniques.
Metro United Kids Martial Arts Classes include:
Power Pup Karate (ages 3-4): Known as our pre-skills course, we take our kindergarten age students through the very basic stages of development. Focuses in this class include:
Balance
Identifying their right from left
Timing
Judging distance
And basic martial arts development through fun fit games and karate activities!
We request that Power Pup students undergo a brief assessment before beginning our class to ensure that they are ready to go!
Junior Karate (Ages 5-12): Among our most popular classes, Junior Karate is perfect for both students graduating from our Power Pup classes and those who have never even tried the Martial Arts.
Junior Karate classes are divided into four ranks to help students learn amongst peers in their unique developmental stages. Instruction includes:
Grappling
Striking
Self-defense
Sport Karate
Kickboxing
We request that students in the Junior Karate program attend class at least two times per week to properly grow and retain the information.
ASD Karate: The perfect class to help students on the spectrum with mild conditions. An initial review is required.
ASD Karate provides quality educational and recreational programming to children and adults through the discipline of martial arts, fitness & kickboxing. Our goal is to cultivate the participant for success on and off of the training floor with the character development martial arts provides.
Students develop:
Self-confidence
Discipline
Focus
Self-control
And increased physical fitness
Plus, the added bonus of learning self-defense combats one of children's most daunting troubles: bullying.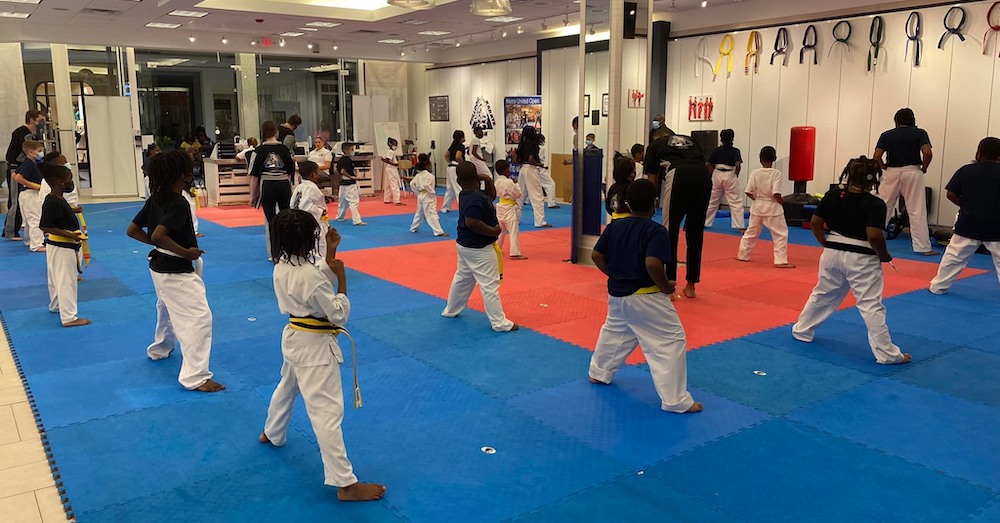 Sign Up Today For Metro United Kids Martial Arts
We truly have a class for every child and we can't wait for you to see everything we have to offer in our Kids Martial Arts program.
To get started or to learn more about the many classes at Metro United Karate in Livonia, all you have to do is fill out the short form on your screen. A member of our staff will be in touch to answer all of your questions and get your child all set up!
Learn More About Our Bulldog Karate Team